Daer Tzvikah,
Thank you for your expert guidance for out trip. You made it a lot of fun, teaching us about the land and also teaching us army skills. I would also like to thank you for my bar mitzh gift. I hope to see you again!
Dear Tzvikah,
Thank you so much for your guidance throghout the trip. Your guidance made the trip very enjoyable, and you kindly answered all my questions (even the stupid ones). I not only learned a lot about Israel as a whola but I loved learning about it, because you made it fun and enjoyable. You aided me in attempting to understand the different cultures in Israel, and you certainly helped me appreciate and understand each culture. For this I thank you so much. I truly hope to see you again.
Shalom, Ben Benjamin
P.S. next time, I need to learn more of your cool army skills and tricks. 
Feder Family
Israel private tour
Zvika,
We wanted to thank you so much for the wonderful day you guided us in the north.  We all had a terrific time, and there are so many things that made it special for Sasha and Gabby and all of the adults!  The girls wore the crowns you made for Shabbat (and basically until we left Israel Sunday morning), and they are still talking about the day we spent with you. We had a fantastic trip to Israel, and we look forward to another visit before too long!
 We will certainly let our friends know to contact you when they want a guide!   
Todah rabah!
Debbie and Adam Rappaport
Dear Zvika,
Thank you so much making our trip to Israel so memorable. Your knowledge, your sense of humour and your patience were all greatly appreciated. I hope this will be the first of many visits here by Josh and Jessie, and I know Mike and I will be back again too. We are so glad to have met you and we hope our paths will cross again.
Fondly,

Jessie, Josh, Debbie, Mike, Bev & Judy
We just arrived home last night and want to thank you so much for the wonderful tours in Jerusalem and Massada and the Dead Sea, etc
.
We enjoyed ourselves so much and we thought you were great. You were so knowledgeable and easy going which made our excursions so delightful. I will definitely recommend you to friends and will write a review on cruisecritic.com
.
Thanks again for making our trip to Israel so memorable
. 
Shelley and Marc Barbash
Just wanted to thank you for our wonderful tours in Israel last week. They were the highlight of our cruise on the Sillhouette. Your knowledge and enthusiasm made our visit to Israel something special. 
All the best to you and your family.   
 
Perri and Myron Fuhrmann
Dear Tzvika,
 I want to once again say "thank you very much" for making my trip to Israel so rewarding. Your knowledge and love of the land, its history and our people are evident in all that we did. And if the expression, "G-d is in the details" has any meaning, your minute and detailed explanations of everything were simply wonderful.
 I hope very much we have the opportunity to do this again, and hopefully with more members of my family.
כל טוב
Sincerely, 
Jack Kay
Shalom again!
Our experience couldn't have been better and, in fact, was outstanding.  Our driver, Zvi, was the most exceptional guide.  He pushed my son, Arthur's, wheelchair in every case, including at the Masada, where he saw to it that we experienced the fullest appreciation of what happened there.  He wheeled the chair over difficult terrain and saw to it that we experienced every aspect of the Church of the Holy Sepulchre and, on another day, entered the synagogue where Jesus taught some of His first lessons.  In short, he saw to it that we experienced three of the most memorable days of our lives. 
 As you can see, as a guide, he was exceptional, but equally, Zvi is a gentleman of the finest character.  My brother-in-law and sister-in-law, Stella and Hal Kruger, also send their warmest regards to Zvi.

Our warmest regards to you and to the incredible country that is Israel.   George Whitter (in Saskatoon, Saskatchewan, Canada) for himself and son, Arthur
George Whitter
Dear Tzvika,  I want to thank you once again for the most wonderful trip that you created for us.  I'm still hearing your voice and we all miss you.  We knew you were a wizard and a special person but when you found Annette's ring at the very last moment of the trip, we knew we were correct.  I don't even know your last name, please send it to me.  I already gave your card to one of the stewardesses.  I work fast.  We loved your funny jokes, your amazing knowledge of Israel and mostly your heart. With much warmth, Sara
 
Sara Lavner
Dear Zvika,
Thank you for a wonderful time.
The Hecht Family trip to Israel would not have been the same without you.
Your Knowledge and emotion for the place of Israel was extraordinary.
You went above+beyond your duties as a tour guide, to make sure our trip was all that it could be.
Not only are you an exceptional tour guide, but more importantly you are a "mench".
With our best wishes
Gene, Cecelia, Shaina& Zachary Hecht Thank you to Zvika Bar Or – Israel Private Tour Guide
The Hecht Family
Dear Zvika:
Wanted to thank you for helping to make Zachary and Jacob's first trip to Israel so spectacular! You helped them to see what Israel is all about. It's very difficult for children in the States to understand and you were able to do so much.We so appreciated everything you did.  I want you to know that you were a great fit for my family and I believe so much of what the boys saw and heard will have an everlasting effect on them truly because of you.  I thank you.
Wishing you and your family a Happy and Healthy Holiday Season.With much appreciation,
Nancy (and her boys)
Hi,
I just want to thank you again for the great tour of Mt Meron, Safed, and Tiberias last week. You did an incredible job of making the land of Israel which I only knew from books come alive! Hiking along Mt. Meron is one of the most memorable parts of my trip. 
Kate Passow
Hi Zvika,
Please know our time together was wonderful. Your education, enthusiasm
and professionalism were dearly appreciated. Touring northern Israel
with you made it quite special. Thank you
The herbs are fragrant and a joy to use. I have made Lebaneh severaltimes. Hummus
is next.
May you and your family be well.
Many thanks, again
Fondly, Cheri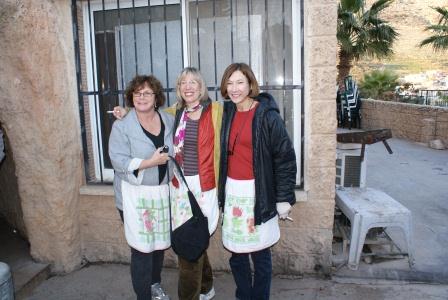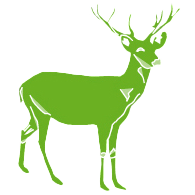 Please call at your convenience Zvi
or leave your details and we will get back to you.