My name is Zvi Bar-Or and it would be my pleasure to share Israel with you and guide you through your memorable Israel experience.
For more than 30 years I have been guiding, hiking and arranging tours all over Israel.
I offer you my knowledge and passion of Israel's found and the flora, history, wonderful food and wines, and the different kinds of Israel's residents.
I am married and have four grown-up boys.
Following my military service, I guided desert tours in Sinai. Later, I was a farmer and a kibbutz member.
Currently, I live in a "Moshav" (a farm) community and combine farming and guiding and still a part of the Israeli reserves.
I studied business and hotel management and graduated from the guiding School at the Jordan Valley College and I am a licensed tour guide.
I am pleased to offer especially for you a custom-made Israeli tour
– in accordance to your special interest.
You will receive a tour you will never forget, a tour that will combine all your senses: you will look, smell, feel, taste and hear Israel in a unique way.
If you require a tour for your children, your parents, your friends – a memorable tour – please feel free to contact me.

In my website you will find some recommendations, and sample tours.
Since this would be your private tour, if you are a couple, or a family, small or big group the itinerary offered is up to your wish and interest, you are most welcome contact me 24/7 for further details.
Ground arrangements can also be arranged through us according to the style you wish.
You are my guest and I am your private tour guide, therefore – your wish is my command- let me assure you – will enjoy all the way.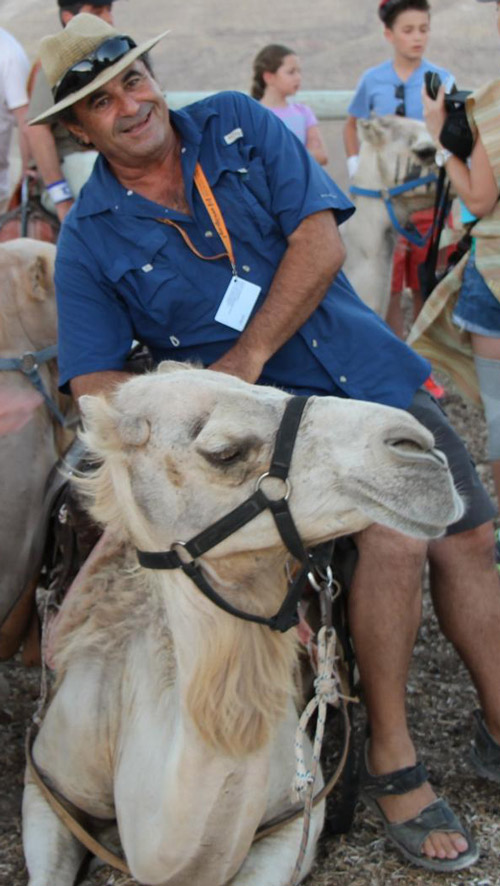 Member of Israel tours guides association